Soundtracks of the Summer
May 26, 2022
Dozens of artists, including the likes of Florence + the Machine, Kendrick Lamar, Rina Sawayama, and Lizzo, are all itching to release the album of the summer. Albums spanning all genres are dropping this summer. But the sheer amount of music getting released is difficult to navigate. Here are some of our favorite releases and albums we're excited about. 
Undoubtedly the most acclaimed MC and rapper of the past 10 years, Kendrick Lamar released Mr. Morale & the Big Steppers. This album breaks from the more melodious sounds of DAMN. and the soundtrack to Black Panther. The sound of this album is more akin to a trap sound with punchy drum backing and small stings of piano and strings. Lamar's use of multiple voices is a hallmark of his music, characterizing different people and parts of himself. But, there is a lack of sonic richness and atmosphere that is characteristic of Lamar's music. If you were a fan of the production of To Pimp A Butterfly or the use of soul samples in DAMN., Morale may be an unwanted detour. 
Mr. Morale & the Big Steppers was released May 13, 2022, and our favorite tracks are "Purple Hearts" and "Father Time."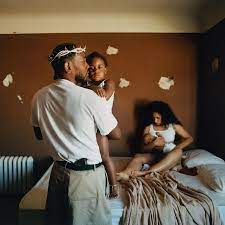 Florence + the Machine burst onto the music scene with their debut album Lungs. Their music was marked by their extensive use of the harp and Florence's lion-like vocals. More than 10 years later, the Machine has released another grandiose, poignant, and cathartic album. Lush orchestration fills every crevice of this album. Her lyrics revolve around introspection and her place in music. For those who are aiming to reinvent themselves and run away into the forest, this album may be for you. 
Dance Fever was released May 13, 2022, and our favorit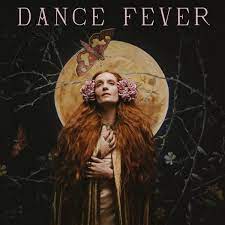 es are "Girls Against God" and "My Love."
There is no one doing it quite like Rina Sawayama in the pop game. She can effortlessly blend bubblegum pop, heavy metal, and R&B to create pop perfection. Her self-titled album SAWAYAMA is one of the strongest debut albums in recent history. Her lead single "This Hell" is a Shania-inspired country-pop song. Sawayama is calling her upcoming album, Hold The Girl, a shift and evolution of her sound and style.
Make sure to expect the album on September 2, 2022. In the meantime, stream "Where U Are" and "Dynasty." 
Lizzo, whether you love her or hate her, is a force to be reckoned with. Her EP Coconut Oil, although not her first release, was her breakout onto the scene. The sleeper hit "Truth Hurts" and the deeply-personal titular song "Coconut Oil" pushed her into stardom. Her bold personality and individuality have made her both a popular artist and public figure. Her album Special is expected to surpass her debut in quality and emotional appeal.
Special drops on July 15, 2022. While we're waiting, make sure to play our favorites "Coconut Oil" and "Heaven Help Me."