The Media Center: Past, Present, and Future
What's on this come up for this San Dimas High School Hub?
September 29, 2022
The SDHS Media Center is going through somewhat of a metamorphosis. Serious changes have taken place within the past 4 years. Being spearheaded by Mental Health Specialist Kean Flowers and Media Center Assistant Jodi Cruz, the purpose, layout, and feel of the Media Center will be bettered for future students and faculty. 
Cruz is the longest-standing staff member who resides in the Center. As the assistant, she "runs the library, greets the guests for the Mental Health [Center], schedules various events, distributes textbooks." If you've visited the Media Center, she most likely helped you get to your destination. 
Seven years ago, Cruz joined the SDHS Staff in her current role. Besides the name, there were not many similarities between Media-Center-Past and Media-Center-Present. 
"There weren't any mental therapists here or any counselors. It was only library-based," she explained. Her vision was to have an adaptable place where students can congregate and grow as people. She, with some help from others throughout the years, aided in the Media Center's slow and oftentimes difficult journey to fulfill that vision.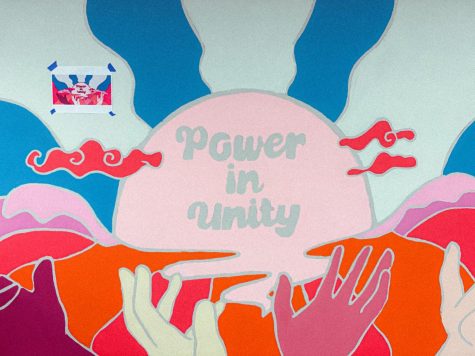 To resist change is to resist progress; Cruz has kept this idea in the back of her mind throughout her time in the Media Center. "It was nice to be able to grow and change with it. It's been hard and it's been difficult," she said. Just as her workload and handle on the Media Center began to mellow, distance learning had to force many duties to be put on standby. 
"We had a drive-thru registration and textbook distribution," Cruz said. "It was tough. It was really tough." When students began to come back in person, only small groups for each teacher could come to the Media Center. But, this also marked a new era.
Mental Health Support Specialist Kean Flowers is a relatively new addition to the team. His first year at SDHS coincided with the full transition back onto campus. Cruz says that he helped mark a change to a more multi-faceted media center. 
"Space is usually very limited and I am very appreciative that the school is committed to making a space dedicated to mental health," he said. "I want this space to be functional and build layers of aesthetic on top of it because, first and foremost, this is for the students." 
The Wellness Center has certainly embedded itself into campus culture, with "virtually every student on campus knowing about it," according to Flowers. Before his hiring, mental health was not the main focus of the media center. "It wasn't in the spotlight in that 2018-2019 year," according to Cruz. 
For the 2022-23 school year, the media center's goals are clarity and cultivation.
"
[The Wellness Center] was sort of in development last year, so now I hope students have a clearer vision of what is expected and how we run and operate."
— Mental Health Specialist, Kean Flowers
Similarly, Ms. Cruz wants "more students coming in. Oh, and more books for the library. The library part has been on the back burner for a bit."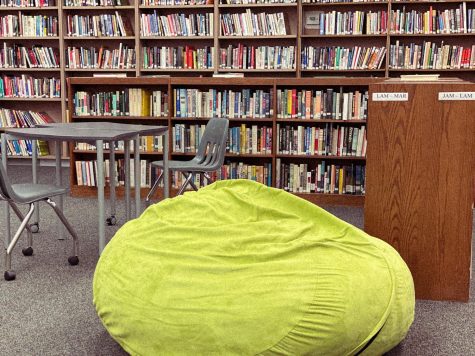 Looking toward the future, there is a vision of expansion. Flowers wishes to expand the mental health resources and outreach programs of the Wellness Center. "I'm thinking of having a peer counseling program and having programs backed by data. I want students to have even more support than what they have now."
"I want the whole space to feel more welcoming. Get rid of all this beige and put in more colors. Maybe more posters and student art, too," said Cruz.