Fantastic Mr. Fall
October 31, 2022
As described by students of San Dimas High School, fall is a season for warmth, nostalgia, and a small bit of thrilling horror.  Although films like Coraline, Perfect Blue, Black Swan, and Fantastic Mr. Fox aren't necessarily made for the purpose of celebrating fall nor do they have a significant place within the months of September-November, they do fit snugly in the criteria that's been established for the appropriately named "fall movie" category.  To broaden the selection of movies to pick for an autumnal viewing, here are four favorites for the season.  
Being one of the most significant horror films of today's generation, Coraline directed by Henry Selick is a classic piece of media that is often viewed throughout childhood as someone's first exposure to the horror genre.  Every viewing is a nostalgic visit to the first terrors and thrills that are harbored from youth; the comforting feeling of being held close by those dearest to them as an innocent horror washes over.  Imagination runs wild with a black cat that speaks, the ghosts of children are hidden behind mirrors, bugs being eaten as treats, and eyes are now buttons. Though the movie starts off with bleak coloring, the world is expanded into an alternate dimension, one that contrasts the very monotone beginning; made delicately with a warm-toned hue that decorates the intricate life inside of the "other" world created within the film.  Coraline exhilarates viewers with the mystery of this other world along with curiosity and exploration as scary and emotional elements combine, thus serving as a fitting film for the season.  
The obsessed artist archetype is expanded in the animated film Perfect Blue directed by Satoshi Kon and Black Swan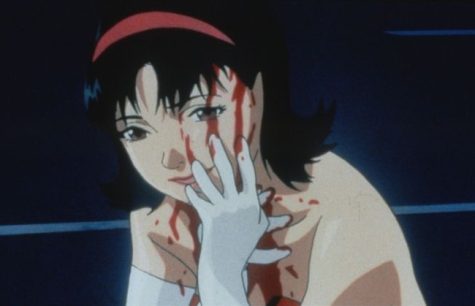 directed by Darren Aronofsky as both movies delve into the horrors the main female characters face in the chase for perfection.  Very alike in theme and characterization, these movies bring viewers along a terrifying adventure throughout the mental and physical madness that follows their mission for perfecting their art. Not only will these provide a fitting, psychological scare for the season, they also bring some of the most iconic looks from the horror genre, suitable for the perfect halloween costume, to the table. Although the similarities are abundant, each director brings an imaginative and unique perspective within both films; both of which are new experiences on their own, and amazing additions to the fall collection of movies.
Like Coraline, Fantastic Mr. Fox directed by Wes Anderson, a highly acclaimed director and writer, is a whimsical and nostalgic story for a warm, fall night indoors.  Using orange and yellow as the primary decorator for each scene,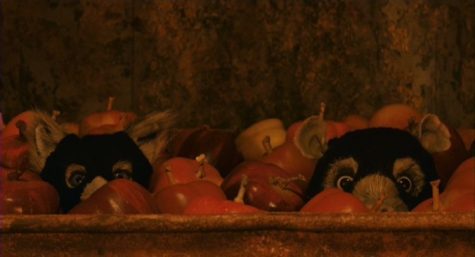 Fantastic Mr. Fox creates the perfect atmosphere one could ever think of in the search for a movie that fits the world outside.  Its warmth and comforting characters invites viewers to relax and spend time with the friendliest family of foxes and their numerous other animal friends.  "Fall" and "Autumn" are practically written within each line of this movie and will undoubtedly give a charming and colorful experience for the season.
Perhaps these movies don't come across as the most traditional lineup for fall, but this list of films will not only open the door to many other amazing films to come, but will give every reader the opportunity to fill their autumn movie nights with new and exciting thrills and adventures as they explore each of their unique qualities.  Fall is the season to gather around with close ones in the warmth, clinging onto them during scary movies, and sharing the changing colors of the world together.