Dancing to be Better
December 14, 2018
The San Dimas High School dance team has been working hard this year which has been evident through their amazing performances. But, no one knows the determination and dedication that the girls put forth every day to execute their incredible routines.
Their next competition is on Jan. 19 and in preparation for it, senior captain, Daisy Verdin stated,  "We've been putting in a lot of morning practices…we've also added Friday practices a couple times here and there to get that extra practice in."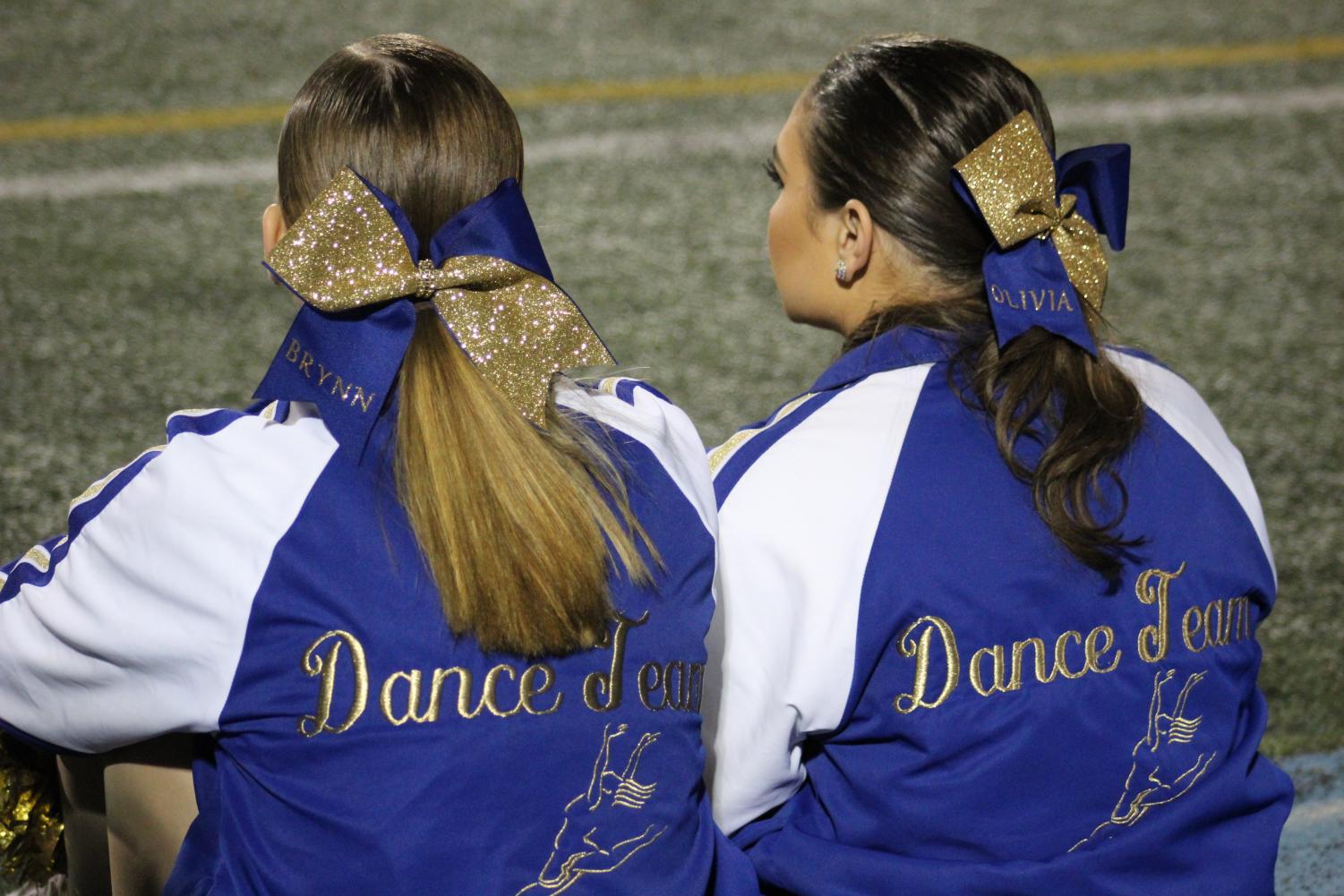 While the rest of the San Dimas High School students are at home sleeping, the girls have to wake up early and be at school at around 5:15 in the morning for their practices.
The team consists of 24 girls on both the JV and Varsity team with this year's captains; Isabelle Alvarado, Paige Baltierra, Sarah Brown, Olivia Miranda, and Daisy Verdín leading them.
In order for a team to succeed each member must put forth their own best work which is what these Saints have been doing, "The girls have been working really hard, they're great listeners, they always take their corrections seriously, each time we're performing, I feel like we try to (give it our all)" stated Verdin.
Dancers have to be strong, even if it's to perform soft and graceful lyrical routines. For example, not only do these girls have to focus on cardio to build stamina but, they also wear ankle weights throughout practice in order to be stronger and conditioned for their competitions.
"We also go through every single number, every day, including solos, duos, trios, and every group number." Justino further explained, "It's very fast paced to get everything done, not to mention the work we have to put in, we're constantly trying to push ourselves to be better, we're constantly stretching or exercising our muscles-plus we have to maintain our health to not get sick so we try and eat healthily."
Dance is a beautiful form of art that people use as a way to express their thoughts and emotions. These ladies are amazing, strong women who have great endurance, strength, and self-confidence.