Girls! On! Film!
Top 4 must-watch movies about women made by women, to celebrate Women's History Month
March 31, 2023
Women's History Month is a special time to give thanks and appreciation to all the women in the world; the young, the old, the lovers, and the mothers.  To be a woman is to be a beholder of life and wisdom, an explorer, or simply just a girl that has to push through period cramps to finish a last minute assignment for school.  No matter what kind of woman you or anyone else is, each one is deserving of love and a nice little movie to wind down to at the end of the night.  So, for all the women that are looking for their next cinematic experience, here are four movies to celebrate Women's History Month.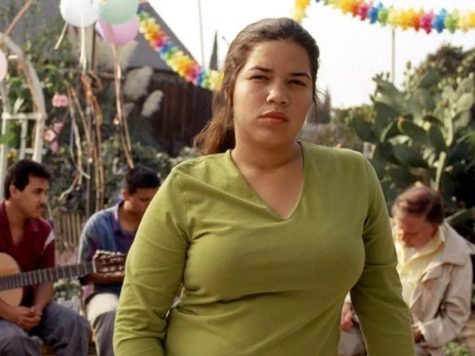 Real Women Have Curves directed by Patricia Cardoso is a highly underrated movie about a young woman graduating high school and the ambitions she has for the rest of her life.  Having to battle between her own independence and wishes with those of her mother, America Ferrera not only gives a performance that gives the combination of all the confusion, enthusiasm, and desire a young woman has for her unwritten future life and truth to it all, but also embraces the parts that make women, women despite the negative connotations that surround it.  Women of color's stories are often overlooked as they can't easily relate to a white audience, but Real Women Have Curves is a film deserving of all the recognition and should be shown to the women that can garner the appreciation it deserves.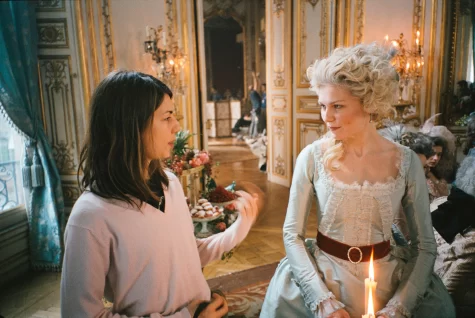 On the other side of girlhood is the movie Marie Antoinette starring Kirsten Dunst and directed by the notorious Sofia Coppola.  Coppola reimagines the infamous story of the Marie Antoinette that exists in our textbooks; giving a new light to the teenage girl that was given the throne to an entire kingdom in her youth.  Being an homage to misunderstood women around the world, Marie Antoinette is ultimately sympathetic to her position as it shows her as a woman that is unloved by many despite her true, spirited nature and human qualities that is overlooked by the people that only want to see the negative in women.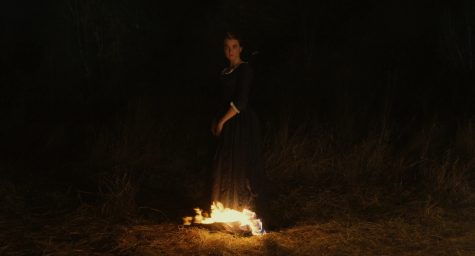 But when there is hate, there is love.  Portrait of a Lady on Fire is a French film that covers a love story between two women in the 18th century, a time when queer relationships were frowned upon but still existed with the same intensity as heterosexual relationships do.  Unlike other movies that depict exploitative and sexualized love stories between women, the director Céline Sciamma, a lesbian herself, reveals the deep and burning love that women bring to each other, as well as the longing and passion that is often erased from queer stories.  Queer women deserve a place to be understood and seen as every other women deserve and this movie gives just that; an authentic and beautiful experience of endearment and tenderness.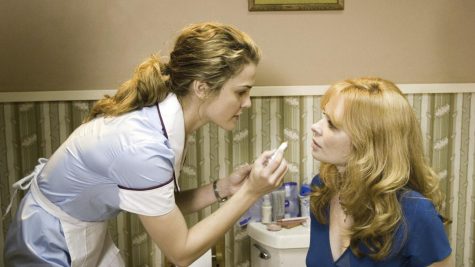 Our beloved nurse of San Dimas High School Mrs. Jamie said that her favorite part of being a woman is motherhood.  Written during the last trimester of her pregnancy, Adrienne Shelly created her most acclaimed film Waitress with all the prospects of the life that awaited her; the triumphs, sorrow, excitment, and everlasting love that comes with having a child.  This film expands on the notion that comes with having an unexpected pregnancy during a time where life feels defeating, but the ultimate perseverance a woman has to make that life her own and cherishing the moments that once felt like the end of the world.  Shelly empathizes with the women and their challenges within the story rather than shame; giving light to how burdened a new mother might feel with the responsibility of an entire living human that came from her own body, but eventually finding the bliss that is having a child and traversing through life with this new love.
Women are the cornerstone of the universe and should be celebrated for the light that they bring to the world.  Their stories are equally as important as any other story in the world, so let's sit back, watch, and listen.  Don't forget to give love and appreciation to all the women in your life, as well as yourself just for sticking around.  Happy Women's History Month!