The Students Behind the Head
The students behind our beloved Sammy the Saint.
December 13, 2018
"

We're all goofy and there's never a time when we're not laughing."

— Izzaria Scott

"

A mascot is the face of a school, as well as part of the school's identity. For San Dimas High School, that mascot is Sammy the Saint.

Sammy brings student unity to games and to other events, regardless of who's in the costume. The costume can fit anyone from the height of 5'5" to 6'2". Sometimes Sammy's performances require multiple outfit changes, including wearing his own letterman's jacket.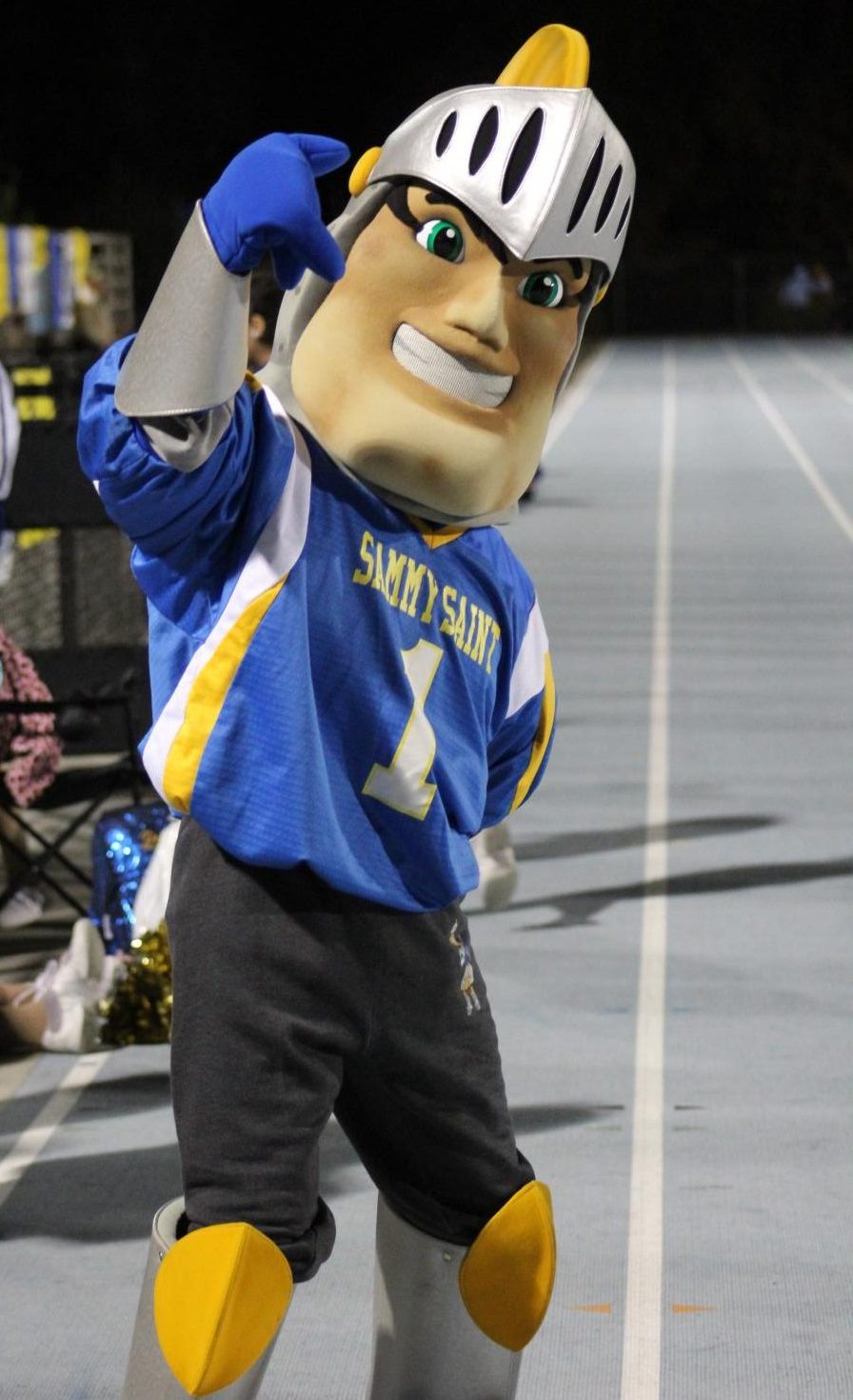 While entertaining to spectators, wearing the costume is no easy task. To give an idea of what makes up the costume, the head alone requires a fan to guarantee the person inside stays cool. To ensure safety and maintain consistent high energy, the team members work in 20-minute intervals.
 Although the actual costume could be a bit uncomfortable at times, Junior Izzaria Scott talks about why it's worth it. "The best part about being on the mascot team is that it's like our own little family.
Scott continues by saying what it's like being Sammy the Saint at an event. "It's hard to not smile when taking pictures because you're so used to it, but really nobody can see us in the costume." Since the only way to see out of the Sammy costume is through the mouth, Scott also says to, "be aware of your surroundings at events since we can't see much." Sammy also always has other helpers around to confirm that the person inside is safe.
What may appear as a little task to most, actually involves a great deal of preparation and teamwork. Due to all of the hard work involved, Sammy the Saint should not be taken for granted. Wherever Sammy goes, school spirit is sure to follow.