Karl Lagerfeld: A Line of Beauty, The Met Gala 2023
May 31, 2023
The annual Met Gala was held on the evening of May 1st, 2023. This year's theme was 'Karl Lagerfeld: A Line of Beauty', which was a tribute to Karl Lagerfeld himself, who was one of the fashion industry's most embellished designers. Many celebrities appeared with their best and most interesting styles, as this year's gala is one for the books.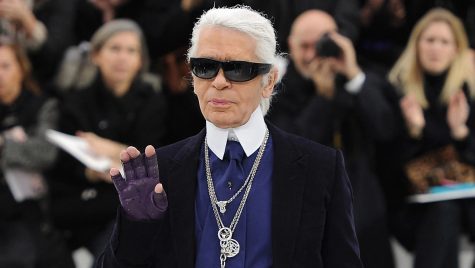 Karl Lagerfeld was a German fashion designer who passed away on February 19th, 2019. Lagerfeld was most known for being the "creative power" behind the rejuvenation of Chanel, but he was equally notorious for his problematic views that were racist, misogynistic, and fatphobic, which makes this year's Met Gala theme problematic.
The fashion industry has always lacked inclusivity especially when it comes to race and size, and Lagerfeld was an avid contributor to the absence of inclusiveness. Lagerfeld would regularly make remarks to other public figures such as Adele and Heidi Klum saying they are "too fat" or "too heavy." The designer also made fun of movements like body positivity making disgraceful comments that "anorexia was not as dangerous as junk food and television."
Despite the controversial nature of the theme, the outfits were better than ever. Karl Lagerfeld adored the colors black and white as he stated for Harper's Bazaar in 2009, "Black, like white, is the best color. They both look great with added color touches like red," so many celebrities appeared in black and white with hints of other tone-based colors like cream.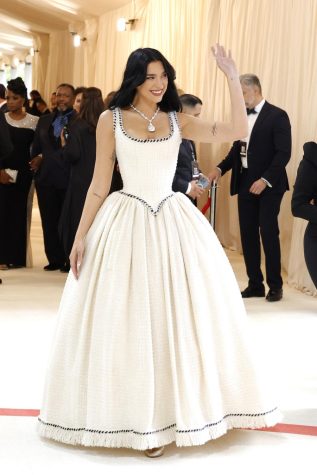 Dua Lipa (one of this year's co-hosts of the evening) showed out being one of the best-dressed stars at the event, she appeared in a vintage Chanel dress from a 1992 haute couture collection originally worn by Claudia Schiffer. Another one of the best looks of the event was Anne Hathaway in Versace and Bulgari jewels, "Hathaway is clearly continuing her bombshell fashion streak at this year's Met Gala. Anne's is definitely a top pick of mine for this year's Met," said Ana Eksouzian-Cavadas, Vogue head of brand.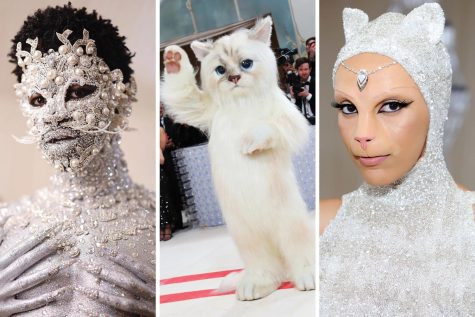 Many outfits designed by popular fashion brands and designers like Chanel, Versace, Valentino, and even Lagerfeld himself appeared during the evening, however, another popular theme occurred at the gala. Oddly enough, dressing up as Karl Lagerfeld's cat was a prevalent theme that night. Lagerfeld's cat, Choupette, meant the world to the late designer, so celebrities (namely Doja Cat, Jared Leto, and Lil Nas X) took a creative spin on the theme and dolled up as Choupette. 
Though the theme can be deemed problematic, it's safe to say that this year's Met Gala was one of the best dressed with classic designs from classic brands and interesting feline costumes. The 2023 Met Gala showcased an extraordinary fusion of art, fashion, and creativity, leaving viewers excited for next year's event.