The Saints Management Team Takes 3rd Place at Nationals
May 31, 2023
On May 4, 2023, the San Dimas High School Pro Start Management team made history. Five Saints represented California at Nationals in Washington D.C, competing against 50 other states. The Saints placed third in the nation at National Title at The National ProStart Invitational against some of the toughest competition.
The five saints who competed were Wilson Chen (12), Joshua Wong (12), Alec Joseph (12), Christina Jones (11), and Gaberial Costa (10). Chen was the captain of the SDHS ProStart Restaurant Management Cup Team and helped to lead his team to first place in the State competition. This win helped them clench a spot to compete in Nationals in Washington D.C.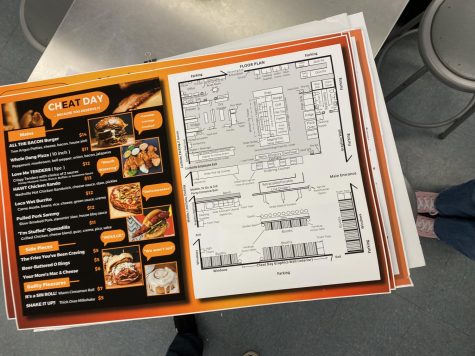 Since they won the State competition in April, our Saints were responsible for representing California. May 1st through the 4th, the Saints were in Washington D.C. as Team California with their restaurant concept known as "CHEAT DAY." The Saints competed against 1,830+ schools and ended up placing 3rd in the country.
"CHEAT DAY" is a restaurant described as "where you can go to satisfy all of your deepest darkest food cravings in one place." The Saints team spent countless hours working on this restaurant concept designing everything from a floorplan to menus to marketing strategies.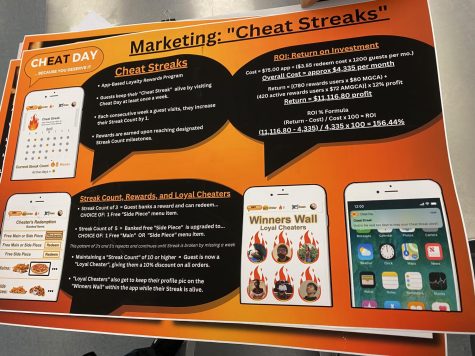 In order to compete, the team had to have an extensive understanding of how to run a successful restaurant. The team presented their concept to 6 set judges and answered numerous questions about not only their concept but the restaurant industry as a whole.
The Saints were led by Mr. Bandler, the culinary teacher on campus. When interviewed Brandler expressed how proud he was of the Saints team. He explained the vast amount of effort and time it took to truly prepare for this event. One of his favorite memories of the trip is the amount of excitement he and his team experienced when their name was called for 3rd place.
"When the time came, our kids really knocked it out of the park and I could not be prouder of them," Brander says when asked how he thought his team performed at Nationals.
Because Team California placed at Nationals and State, each of them received scholarships; they also revived an additional $3,500 each to use towards any school of their choice.
This was a historical accomplishment that our Saints were able to bring home for the state of California, as well as our high school. These Saints put countless hours into preparing for this event and truly displayed all their knowledge about what it means to manage a restaurant.
We are so proud of our Saints for this amazing accomplishment and hope to see #CHEATDAY in the future.