Stormi's Birthday Fiasco
Many outraged over budget spent on baby Webster
February 28, 2019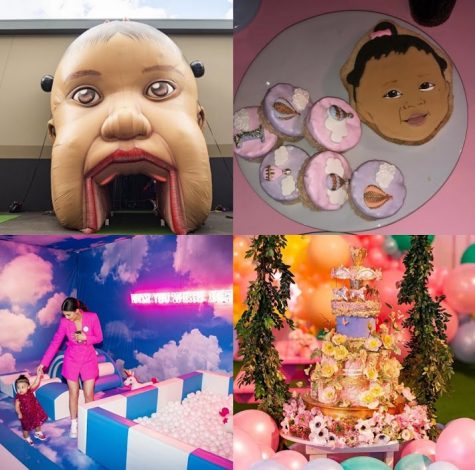 Kylie Jenner revealed Stormi Webster's first birthday on February 9th, 2019.  Many were in shock over how elaborate and extravagant the one-year-old's birthday party was.
When Kylie took to Instagram, she showed her tribute to 'Astroworld' in one of the most epic birthday parties of the year.
Kylie told her fans, "I dreamed about this party and then I drew it up on paper room by room and @mindyweiss really made my vision come to life!!! thank you, Mindy and team! This party was magical."
Jenner showcased the various rooms within the mini "Stormiworld", such as, the Bubble Room, The Butterfly Forest, a room filled with carnival rides, and a "baby shark" performance. She also had plenty of delicious treats for the guest that showed up like the Louis Vuitton french fries, cookies with Stomi's face on them, and a beautiful cake made like a dream.  
Stormi got many gifts which included: Gucci, a diamond chain from her father Travis Scott, Christian Louboutins, and not to mention her first Chanel bag from DJ Khaled.
All though many loved the birthday, Jenner also received backlash for the one-year-old's birthday party. Many took to twitter saying Stormie's party was "excessive", and "spoiled." @killerqueen1031 went as far as saying, "It has nothing to do with whether or not they can afford it. #stormi  is never going to remember that party. In addition, if you begin that way, you're certain to raise a spoiled, self-centered child who grows up lazy, thinking the world owes them everything."
Minus the mommy shaming, the party went on and many of Jenner's friends and family members claimed they enjoyed the epic party and many of her fans were happy to see Stormi enjoying her first birthday.