The Last Crusade
March 22, 2019
For the San Dimas Boys Soccer team, CIF had always been the goal, but it was quite the journey to get there. Preseason turned out to be just a warm-up for what the boys were capable of doing. Remaining undefeated throughout the season was a great building point for the boys' next objective; league.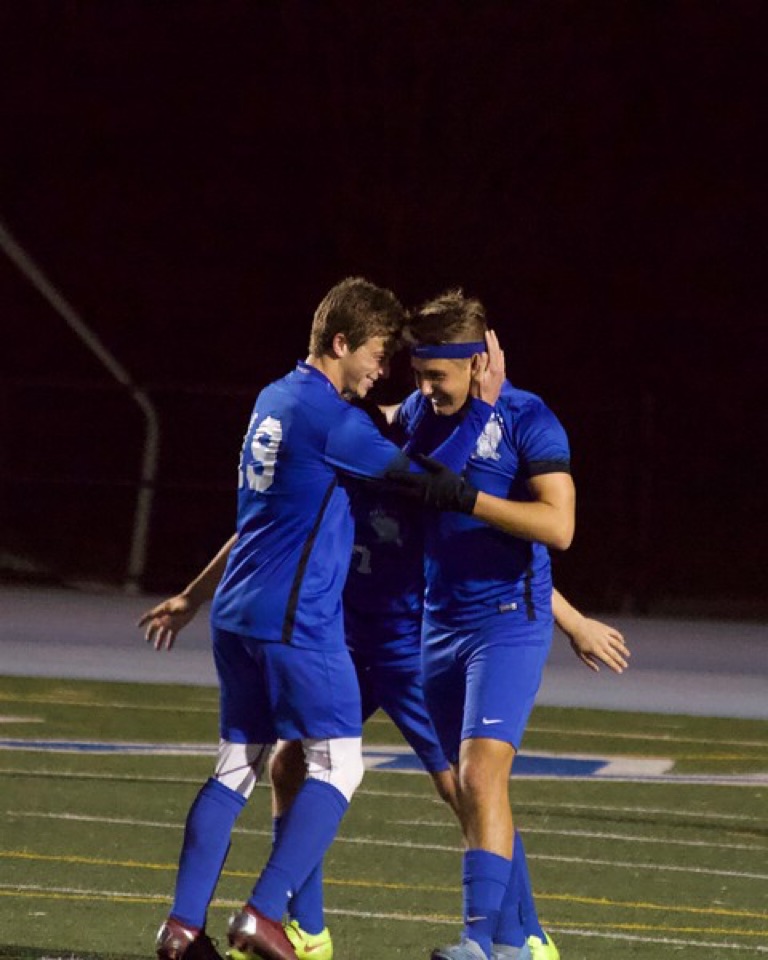 The first bus ride from league was silent. The underdog San Dimas Saints were going to take on the giants, Baldwin Park. A game that truly demonstrated who San Dimas really was. Just like David took down Goliath, and San Dimas defeated the Braves in their own backyard. This was a dream of a start for the boys who followed that win with victory after victory. 
Saturday, January the 26th was the decider game for League Champions. Baldwin Park came to San Dimas with their full arsenal, defeating the Saints 0-3. A heartbreaking defeat, as league just slipped from the hands of some dedicated players. League was over, but the eyes were set on CIF.
An anxious team of eleven swiftly made it past the first two rounds of CIF, with astonishing scores of 10-0, and 5-0. Round three was a close, cold game, rainfall soaked the field, and everyone was on edge. A late winner was put in the back of the net by an own goal, sending San Dimas on to the next round.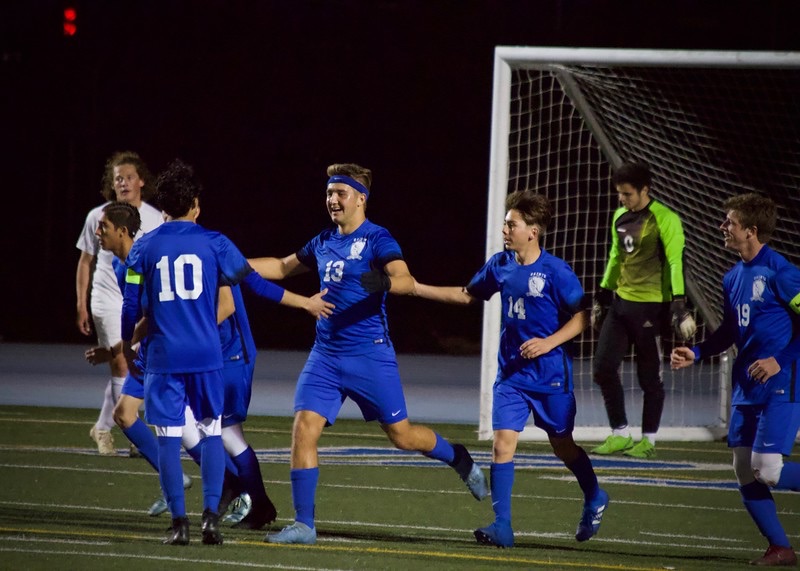 Leading up to what would be the most intense game of the year, the boys had made it. Captain Aidan Ferguson, (number 19), scored a hat-trick, (three goals in one game) to boost the confidence of the team.
Captain Cesar Duran, (number 10), also put one in, very similar to international star Lionel Messi, which he dedicated to his late mother. A very courageous performance from Duran played for a beautiful reason.
Late in the match, Andrew Cox, (number 13), secured the trophy by adding a fifth goal to the scoreline. The final crusade was complete, San Dimas once again made history with the first time ever being CIF champions. A moment to savor forever.