ProStart Cup
San Dimas takes home title at ProStart Cup.
March 22, 2019
In the Hospitality program at San Dimas High School, there were a total of four teams competing for the title of three different Pro Start Cups, including; Innovation, Management, and two teams of Culinary. Each category serves a purpose within the Hospitality industry. 
The first day of competition was Thursday, March 14th where 10 of our Saints went to the Sheraton Convention Center in Pomona to compete against over 30 schools. During the second day of competition, it was time for culinary teams to compete.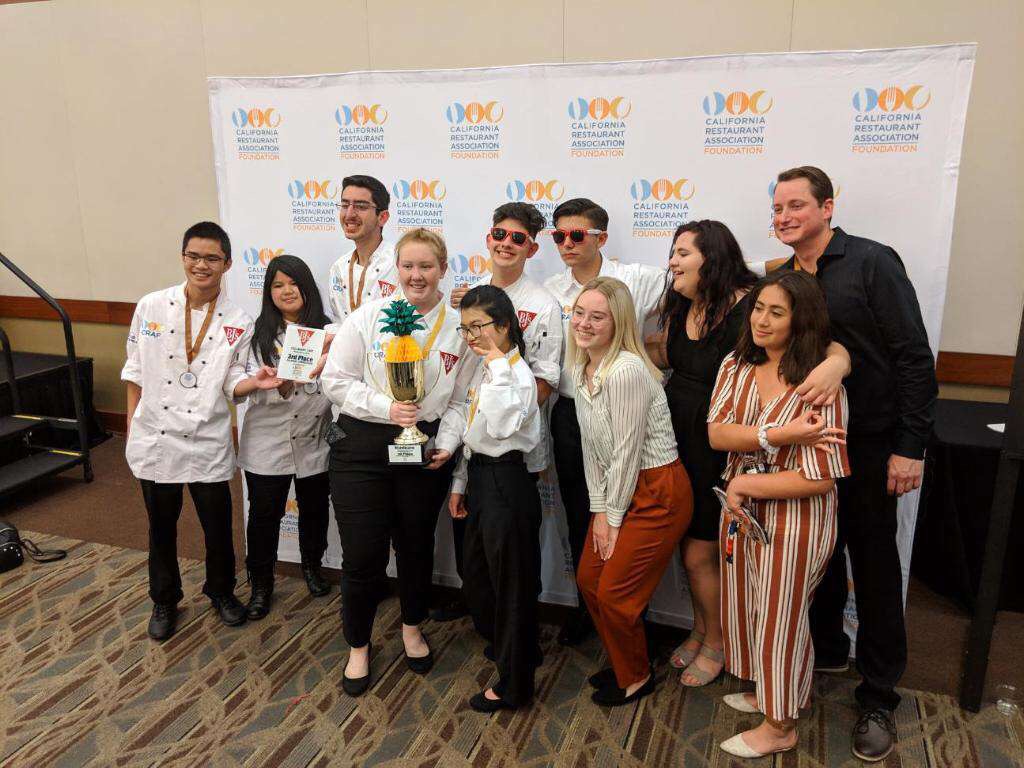 Judges watched as the teams had just one hour to make their final products. Everyone was focused on their dishes to prepare them for the best chefs in the state to taste and critique. San Dimas also cheered for three of Bonita's culinary teams, this time, there was no sense of rivalry between schools. 
On the third day, Management went up first in front of 15 judges, with a crowd full of Bonita and San Dimas students showing their support. After that, the teams went into a Q and A where they were asked about everything their fictional restaurant would go through.
Later that afternoon, Innovation went up to present their invention with the same large crowd but with only 7 judges. 
After the competition was completed, the schools entered the banquet room to hear who the winner was from the past two days. All schools sat in anticipation as the judges made their final decisions. First, they called Innovation where San Dimas came in 1st place in the state, winning scholarships and a large trophy.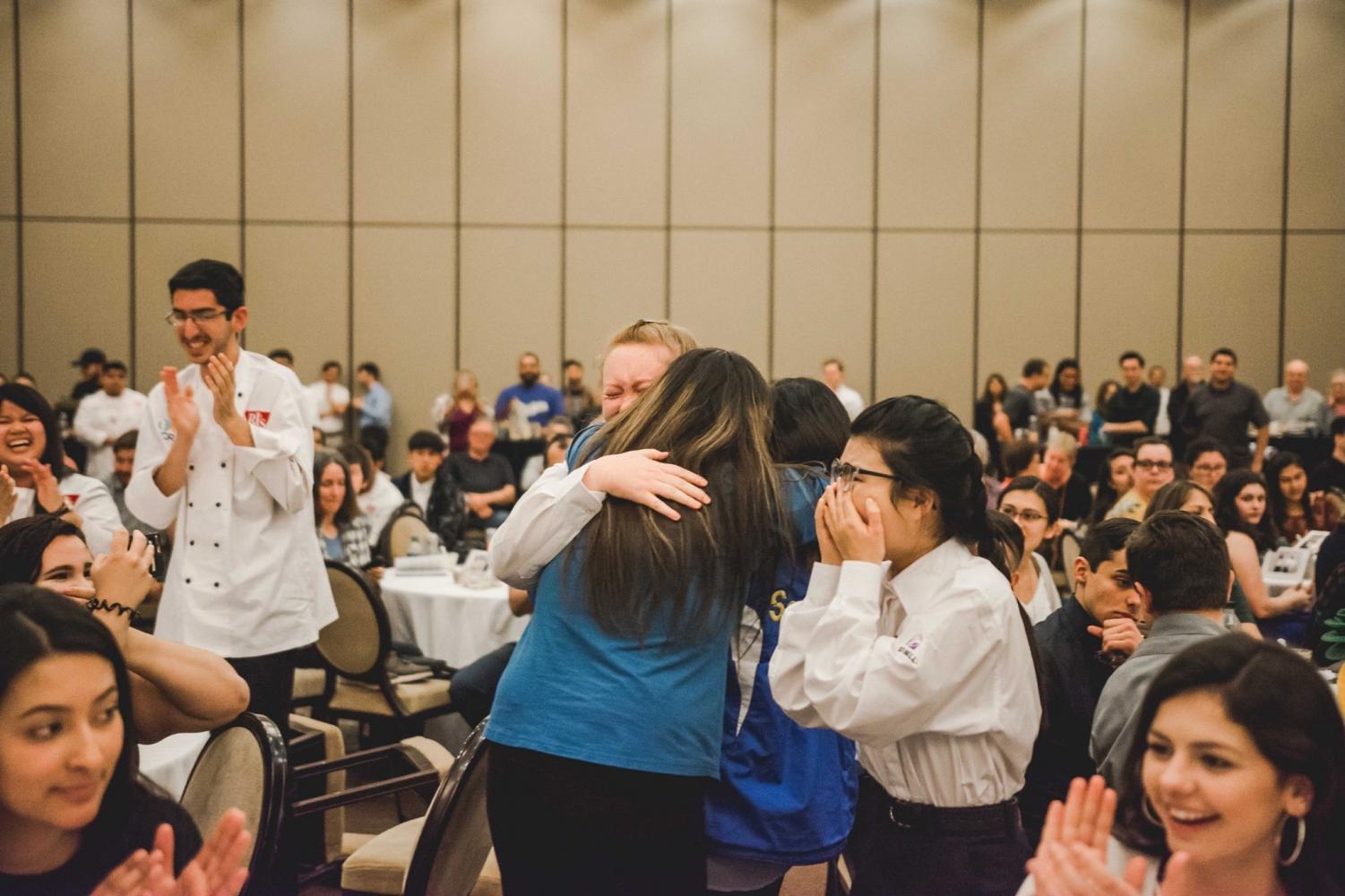 Management was next and Bonita came in second place for their fabulous "W.O.W Truck" with San Dimas placing 5th. Finally, Culinary was up, and San Dimas claimed 3rd place out of 29 other schools while our second culinary team received 14th place.
Each team worked insanely hard on their final products to bring home a title for San Dimas. Every member of the team received the opportunity of a lifetime to further their futures in the hospitality industry.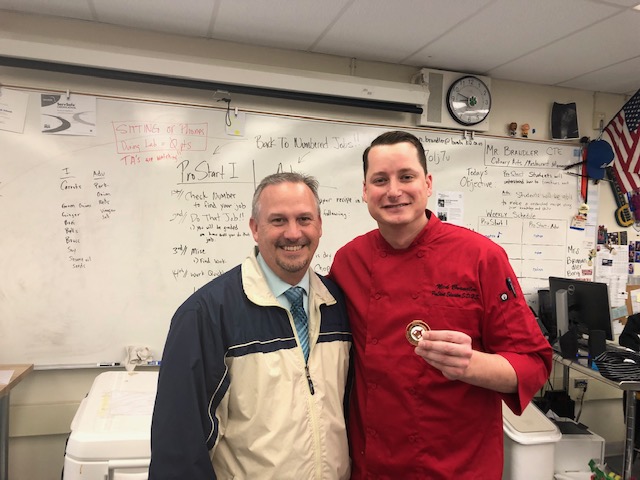 The Hospitality team could not have been successful without the help and guidance of Mr. Brandler. For his dedication, Mr. Brandler was also awarded the Challenge Coin from Mr. Sparks. This coin is given to one teacher each year who exemplifies equity, mastery, and a focus on results. In this case, Mr. Brandler is incredibly deserving.