Class of 2020 presents Roaring 20's
Junior and Senior Saints gather for a spectacular night in the roaring 1920's.
May 2, 2019
Saturday, April 27, 2019 was a day of final preparations, pictures captured, and party buses filled with groups of friends on their way to a roaring 20's theme prom. This year's prom took place at the Anaheim Business Expo Center. 
A lot goes into planning an event like prom, and a lot goes into getting ready for it too. Senior Jasmine Thomas states, "I had prepared weeks before but everything was finalized that week. I knew what I wanted to wear as soon as prom came up. It took a couple of hours for me to get ready, but the process was worth it."
When asking senior, Erik Vargas, what his preparations were like he goes onto say, "The process for a guy is a bit different from a girl, so it took me a couple of days before to get fitted in my suit and tie. Then I took about two hours getting ready, I wanted to make sure I looked as great as I could."
Although it can be hard to have the 'perfect' experience at prom sometimes it's good to enjoy the little moments in between.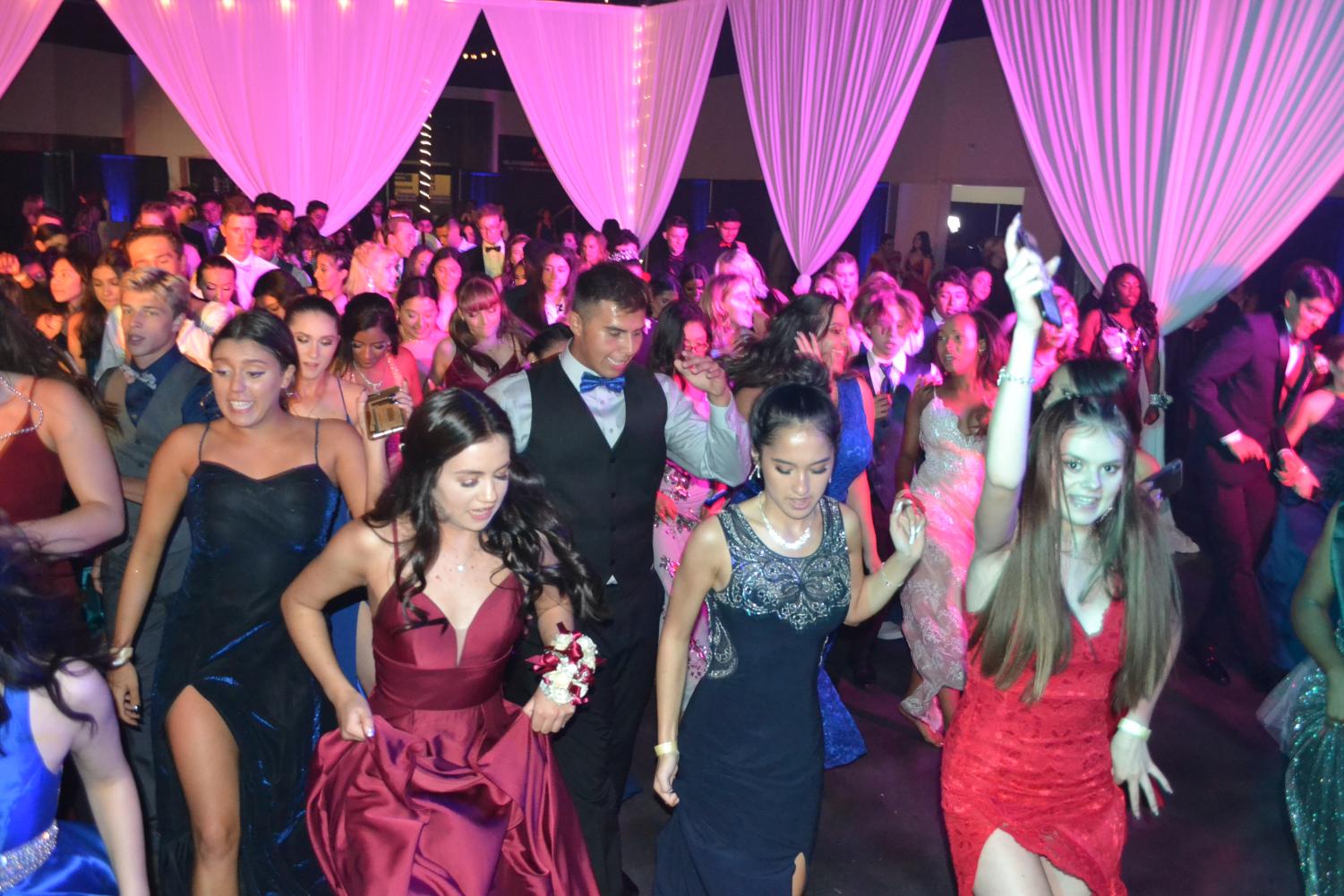 Jasmine Thomas shares what made her night so special, "Prom was extremely special to me especially because I got to see all of my friends come together and have a great night just dancing." She also mentions, "My most fond memory (other than the party bus) was the slow dance. That was the moment I had always been waiting for and dreamed of and I'm glad I got my slow dance."
Vargas explains that his favorite moment was dancing the night away with his group of friends, " [We were] getting so into the song 'Boo'd Up' that we are screaming each lyric and jamming out in a circle. That was the greatest memory and I will keep it dearly in my heart."
For Erik Vargas, his night was special for a different reason. Vargas patiently waited for the announcement of the 2019 Senior Prom King. Unfortunately, he didn't get crowned but he was thankful for the experience of being on the court. He states, "Prom reached past my expectations that night! With an amazing venue, great DJ, and a photo booth, it made the night even more special for me. Being a senior and going to my last year of prom made it even more special because of being on court. I had a great time with friends, showing off our moves on the dance floor."
Prom was a successful night and provided many people with activities and functions at the event. From music, to flip book photo booths, to dancing the night away, Prom night 2019 was definitely one to remember.