The Future of Ryan Gutierrez
October 22, 2019
Senior, Ryan Gutierrez is a very well mannered person, and someone who thinks hard about the future.  After high school, he plans to start his future by attending Mt.Sac, a community college in Walnut, for two years to get his GED. After that, he wants to pack up, hit the road, and move his whole life all the way up to Sacramento, California,  and attend UC Davis. Gutierrez plans to grow as a person, and initiate a career as a veterinarian. 
"
I feel like college is important to further my education, and I feel like it's going to make me successful in the future"
— Ryan Gutierrez
When he was growing up, he had a natural love for the medical field. Gutierrez grew up with pets. He had dogs and birds ever since he was very little. He put the two interests together, and found his future.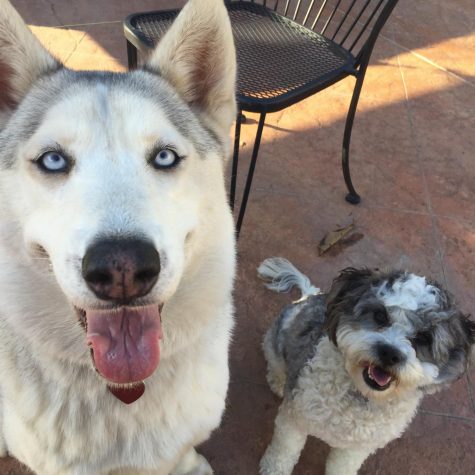 He doesn't know where he is going to settle, but he hopes to settle in California to start a family. Gutierrez also has hopes of getting married sometime around his thirties, and starting a family. Ideally, he'd  would love to have three beautiful little boys. Gutierrez, doesn't usually ask for much, but he hopes that one day he'll have a family, his kids to be successful, and to overall be happy in life. If possible have no hardships along the way, but he recognizes that life's tough, and the world is not perfect.