The Smudgepot Stays Away From Home
San Dimas take on rivals Bonita at Citrus College.
August 1, 2020
San Dimas and LaVerne, two peaceful neighboring cities, with a heated high school rivalry. Both schools compete in academics, arts, and individualistic awards, but the most popular, athletics. Every sport has a burning rage to defeat each other and be the reigning kings of the Bonita Unified School District.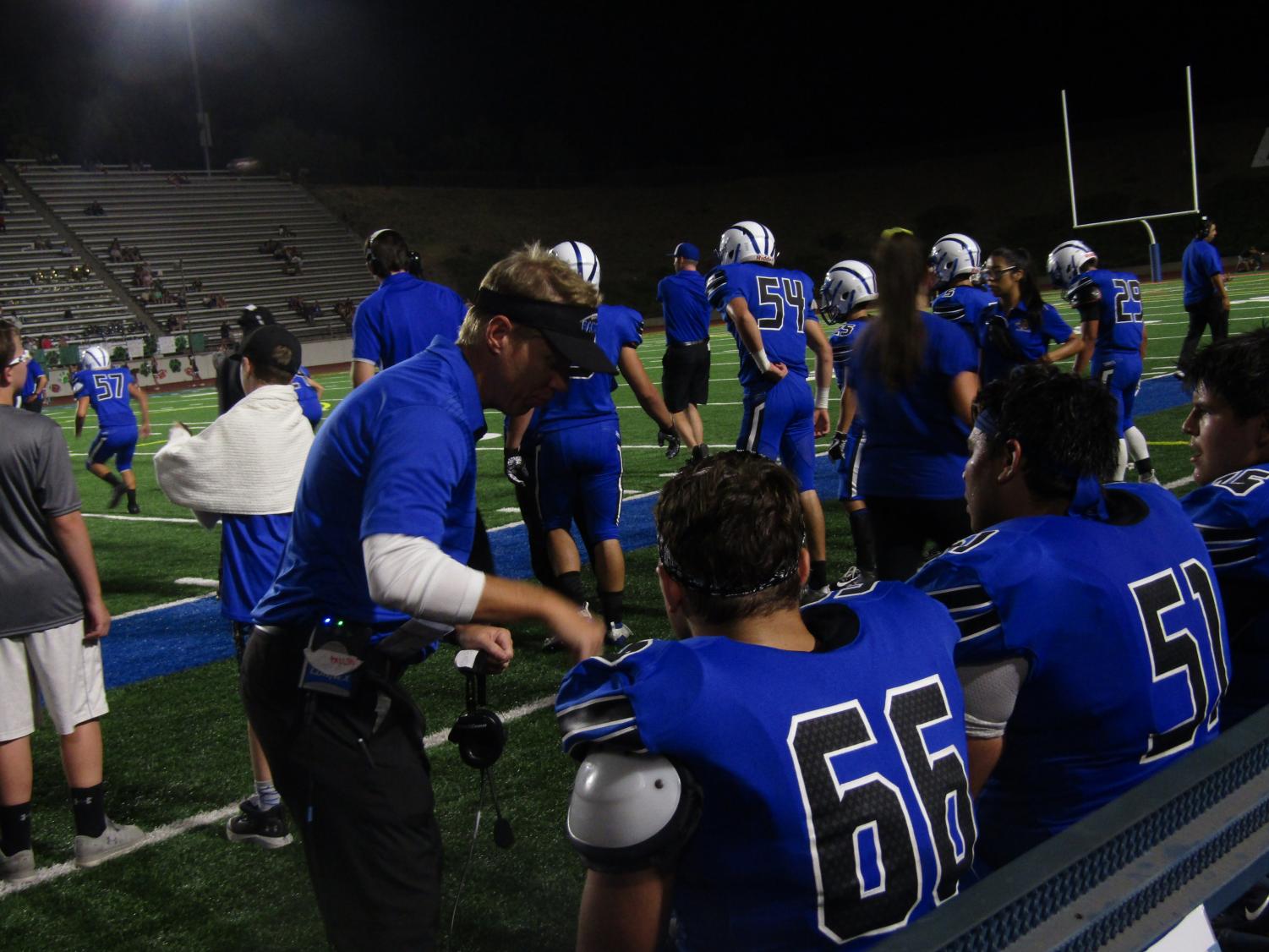 Undoubtedly, the biggest competition between both schools is to see who comes out victorious in the football game. Each year, San Dimas High School and Bonita High School compete to see who gets to take the "Smudgepot" back home.
Last year Bonita High School won and took the precious prize to their campus. The Saints were left broken-hearted and crushed after last year's loss. The students' blood was boiling with a desire to bring the trophy back to its rightful home. 
The game was off to a promising start, the Saints looked like they were in control, and ended the first quarter leading 7-0. Bearcats were shocked, but the home crowd was thundering with excitement, which unfortunately was short-lived. Early in the second quarter, the Bearcats equalized with what seemed like a defensive mistake. It didn't take too long for Bonita to once again capitalize on their opportunity, and take the lead. San Dimas was let down, but not giving up yet.
Though 7-21 was the score at halftime, coach Holman and the rest of the boys had not given up yet. The third quarter started with Bonita racking up points again, but the Saints stung back with an amazing touchdown. Unfortunately, they were not able to convert a point, missing a field goal, that could have been vital to bringing up the hopes of the team.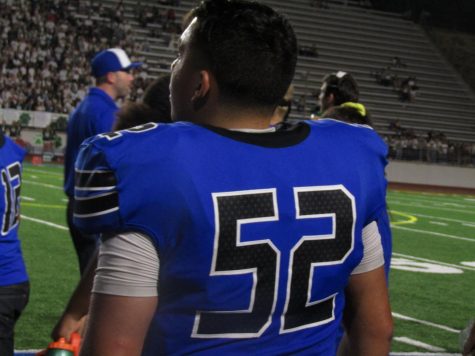 By the end of the night, the Saints had battled strong and hard, but their valiant efforts were not enough to bring the valued prize back home. A cruel defeat for the home side, but definitely a memorable fight. 25-35 was a score that perfectly summed up the game, so close, a score that could've gone both ways, but in the end, the Bearcats won. That didn't define San Dimas' Football team, and player Nicolas Guerra, number 52,  had this to leave with SD fans,
"It's crazy how most of these players and students all knew each other from going to school with each other since they were younger. I didn't. I met most of them from football. Football was a gateway to my best high school friendships, and the loss changes nothing. Of course, there are areas to improve, like we could've stuck to our blocks since the whistle was blown,  but overall senior Sumdgepot is something I will never forget. It was a bittersweet night, but it is what it is, and we will make the most out of it. As someone who didn't go to Lonehill Middle School or any other local schools, I've grown a fond love for our school, but more so towards our team. I'm proud of my boys no matter what because I know we left it all on the field."