The New Lana Del Rey
An unexpected sound from the beloved songwriter and artist
October 1, 2019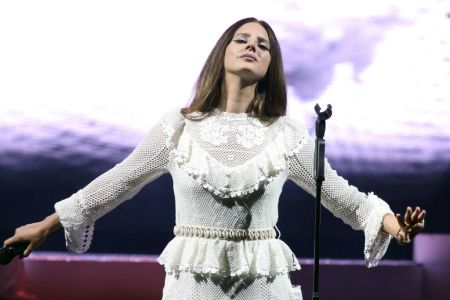 PC: Getty Images
Coming out of a two-year hiatus, singer and songwriter, Lana Del Rey, released her highly anticipated seventh studio-recorded album titled NFR! Critics and fans were more than ready to finally hear new music, and a new voice from Del Rey. Throughout her musical journey, she has developed new personalities for each one of her albums and played out these different characters, which made her music so much more enjoyable to listen to. Listeners are getting more than just lyrics jotted down on a piece of paper, they're are getting authentic and meaningful words that play into a story which allows multiple people to connect with. 
After about a year of Lana being MIA, she started dropping subtle teases like posting her poems on social media and covering a Sublime song which was a hit on the Billboard charts. Fans were eager for this new album and when it dropped it stunned listeners. 
In her album NFR!, listeners get the true and genuine side of Del Rey which can come as a shock because of her previous albums she would pertain to a certain character. In her first album "Born To Die" we got a very 1950's patriotic/pinup side of Lana, later evolving into a Brooklyn bad girl in her album Ultraviolence.  NFR! doesn't really have a specific character, it's just Lana's raw emotions being conveyed through beautiful instrumental beats. 
Throughout the album, she manifests her deepest feelings dealing with love, relationships and societal issues with one of the titles of her songs "Hope is a Dangerous Thing for a Woman Like me to Have". Everyone seemed to appreciate this new side of her and music, in fact,  magazine Pitchfork rated Del Rey's album a railing 9.4 which landed her as the highest-rated solo female artist in the last 5 years. 
Lana's new album is her most appreciated because of how she expressed her genuine and true self and didn't create a particular facade. Expressing a true self is new for this artist but she is portraying it well and NFR! might be her most successful album yet.