How Euphoria leaves Glittery Trails Across the Internet
This New Teen-Filled Show Has Everyone Talking
October 1, 2019
In this time of trendy television, Euphoria takes over the teen demographic as it represents a diverse description of a regular high school individual. The show was rated a five on IMDB and still remains in the top 30 which demonstrates how impactful the show is. From its cinematography, a killer soundtrack, and amazing performances; it objectively makes it one of the most revolutionary shows of the decade.
As mentioned in an interview with Variety, creator  Sam Levinson had his own personal experiences with drug addiction; "I spent the majority of my teenage years in hospitals, rehabs, and halfway houses," Levinson told the audience at the Arclight Cinerama Dome. "Sometime around the age of 16, I resigned myself to the idea that eventually drugs would kill me and there was no reason to fight it. I would let it take me over, and I had made peace with that" (Variety). Stemming from his experiences, Levinson knew exactly what to reflect into the very authentic and real feel of the plot.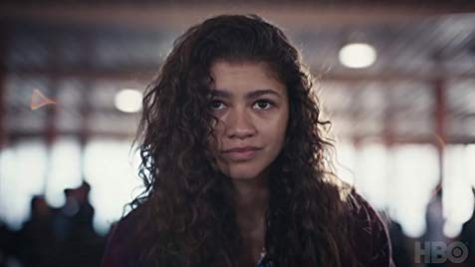 As for its representation in the media; it really can be one of the most diverse shows of it's time. With its characters ranging from POC, and LGBTQ+ representation, and touching on topics including mental health, toxic relationships, and more, the show lends itself open discussion on tough topics.
Although the show is mature and very adult, it has good intentions for the right reasons at the right times, and it really is one of the most should-be-talked-about shows of its era.