Jeffree Star Scandal Within Makeup Industries
The true identity of makeup industries have been revealed to have an ugly side...as no surprise.
October 21, 2019
Shane Dawson is known for uploading scandals that carried an upheaval to the YouTube platform with a rocking 22.8 million subscribers. His views from the series alone range over 100 million views. They consist of YouTubers with scandals like Tana Mongeau with her Tanacon scandal and James Charles Vs. Tati Westbrook. They really broaden out the fallacies, tearing each other apart. His use of conduct was purposefully to understand those of whom had a downgrade in society but given a second chance within this video of their perspective.
"
This has never been done in the makeup world but I think it's important to show as much as you can show, "
— Jeffree Star
His recent upload called The Secrets of The Beauty World is what captivated not only his supporters but of those who are in the makeup industry. Jeffree Star, a fellow YouTuber, is the main focus of this part of the series who responds with,"This has never been done in the makeup world but I think it's important to show as much as you can show," Jeffree Star stated. His assertion within the video included how much a product was actually sold for and the actual price to produce it that differentiated with what companies have offered in stores today. As a victim himself, Star also clarifies and warns the upcoming trending YouTubers the scandals within the makeup industry whenever a company would like to collaborate. Lastly, Shane is then revealed of the misconceptions of his career and how much he could have made. 
To produce and sell, it all starts out with the process of shipping and manufacturing the creator's item. "You have to pay for the assembly, then either airplane or shipping by a boat of water. Then, you have to pay for the formula of the eye shadow.  You have to talk about pressing the shadows, manufacturing it with the workers, putting it all in there, then you're buying the unit cart." Depending on where a product was made, the value to make a product, for example, in China, is very cheap but to be be made in California, its going to be a bit more expensive. So, anyone could believe that China is the best choice for cheaper quality but more of an extravagant amount of money for customers to buy.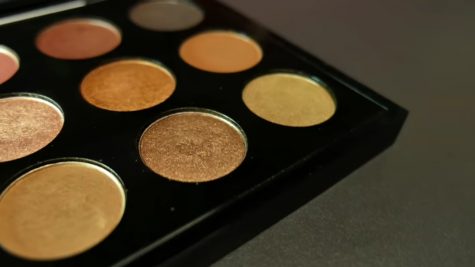 There are different packaging and ingredients but hypothetically speaking, it could be the value of $7 when they ask for $48 in stores. So, their product in the makeup community at the rate of 700% + to their industry. Star proclaims it to be "astronomical."  They produce less but make more profit for their company. They would manifest the system in order to make more money from what they started with.        
An estimate to make Blood Sugar for Jeffree's product is about 20$ after all the shipping and manufacturing. To make Kylie Jenner small eye shadow palette is 3$ in China but offers for over 40$. Theoretically speaking, Jeffree Star should be selling his item for 75$ to 80$. In order to make his product, he pays a little more than he bargains for to not get more out of it, but to please his supporters with the quality of his work. "I'm willing to take a hit because this is art to me and I'm not in it for the money."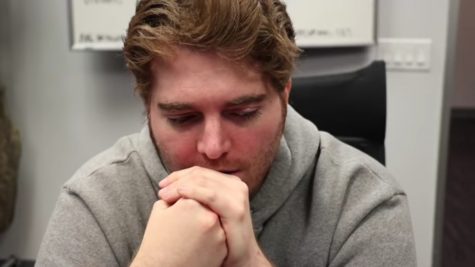 Shane Dawson was in tears after what he could have made in the last 12 years. "You could have already bought like two houses," Jeffree states. Shane Dawson continues on to say that he was lied to by so many people. He was told before as an offer that he'd get 30% for his merch while the company gets 70%. Dawson felt so many emotions, but was content at the fact he has Star to not only be a mentor, but a trusted friend throughout this industry.