Saints Dress-Up for Halloween Week
Memes, frat boys and blasts from the past
November 6, 2019
San Dimas High School had an exciting week of dress-up days and costumes leading up to Halloween. Each day throughout the week the students were encouraged to dress-up for what each day represented. Monday was "Meme Day", where students dressed up as their favorite memes, Tuesday was "Frat Boy Day", where students dressed as a "typical" frat boy, and Wednesday was "Way Back Wednesday" where students were dressed in gear from their favorite decades. To end the week, Halloween featured students dressed up in their best costumes.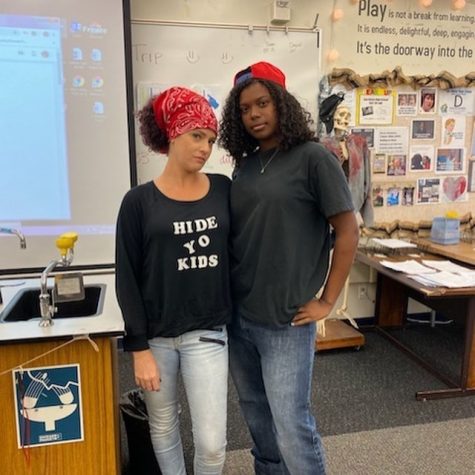 Meme Day was very exciting to see everyone's favorite memes. Students came dressed as memes such as: Dwayne "The Rock" Johnson, "Shalisha", the Kermit meme, and many more that were very impressive.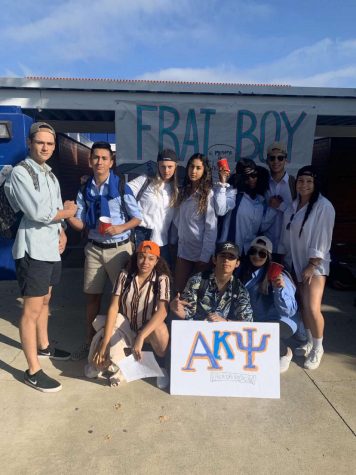 Frat Boy Tuesday was also a fun day to see, as everyone was dressed in white button-up shirts with short shorts.
Nicholas Quintero commented on this day saying, "We all felt like typical college kids and I am looking forward to dressing like this in the future."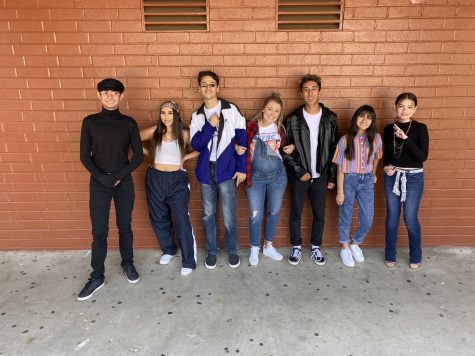 Way Back Wednesday was an exciting day for students as well as teachers to dress like they were living in the '70s, '80s, and '90s. Everyone was dressed in lots of colorful shirts and old windbreakers, button-up shirts, old shoes, and hats.
Junior, Leylany Morfin commented, "Seeing everyone dressed in iconic 80's and 70's clothing made me feel like our school was back 40 years ago and made me feel like we were back in the past again."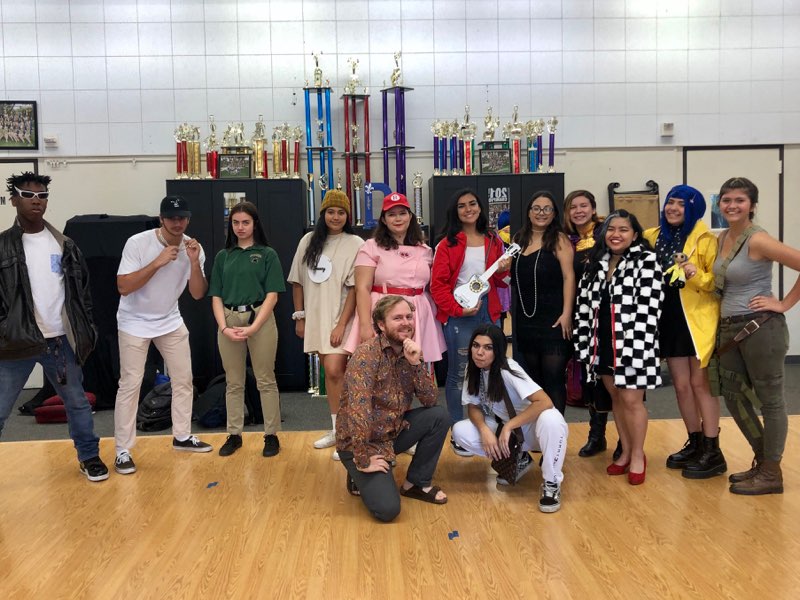 Each day throughout the week was leading up to the most exciting day, Halloween. Students wore their costumes and everyone around the school looked completely different. Around the campus, students were dressed as clowns, surfers, lifeguards, cowboys, and even characters from movies. Even teachers participated in the festivities. Every day of the week gave students and teachers a chance to dress as they would never dress on a normal school day.
This week was an exciting week for students to go all out with their outfits, SDHS students are looking forward to the rest of this year's dress-up days.