Finding the Next Big Artist
what if you have an opportunity to show off your talent?
November 22, 2019
The all-new show rhythm flow has recently been a very great success in finding a new artists to be in such a huge music industry. But only one rapper will get the great opportunity to be able to win the 250,000 cash prize. T.I, Chance the Rapper, and Cardi B get to nominate one person through so many more other contestants that will get the grand prize. 
This show gives an opportunity for thousands of people to show that they have real talent. All three rappers T.I, Chance the Rapper, and Cardi B go to their hometown cities where they grew up and find people to audition for the competition. They Narrow down these contestants by putting them in real-life situations as if they were a rapper. Each round more and more contestants get eliminated by their performances, looks, and their execution of having lots of confidence on the stage. 
The show ran down to the best four contestants that all have what it takes to be a rapper. The top four contestants were artist London B, D Smoke, Flawless Real Talk, and Troyman they were by far the best and impressed the judges to get the last round of eliminations. For the last round of eliminations all artists get the opportunity to get to work with a big-time producer. Giving them a chance to really show that they have what it takes to be in such a tough industry. Artist D Smoke gave his all in all best effort and gave the judges exactly what they wanted to see giving him the great opportunity of winning the grand prize. 
This gave this small-town teacher from Crenshaw, Los Angeles the very great opportunity to prove to his students that if you can pursue your dreams if you just try. This gave the students a sense that there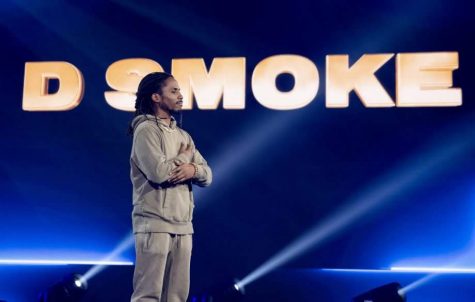 is hope to get to where they want to be in life and fulfill their dreams.