Artist of the Month – Mary McCool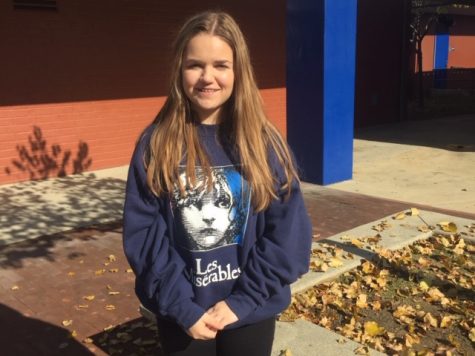 What is your favorite thing about dance? 
My favorite thing about dance is when I learn a new choreography because learning new moves improves me as a dancer. Also I like the emotions you can show through dance.
How did you get into dance and at what age? 
My cousins are dancers too. I heard them talking about dance and I told my mom I want to dance too. I was about two and a half years old when I got my first dance lesson.
Do you dance on your free time? 
Yes I do. I dance at different dance studios and different kinds of dance like Hip Hop, Jazz, or Tap. I also helped with the new choreography for the drama musical.
Do you have a role model? Who and Why? 
My role model is Brock Boyd. She is the kindest person ever. She is really sweet and she never gives up. I want to be like her when I am older.
How do you motivate yourself? 
By saying that I always need to improve and that I should never give up. Giving up is bad.  I also say to myself "practice the way you play" and that helps keep me on track.
What do you like the most about your dance team? 
The teamwork. It is so nice to work together with my friends. Sometimes we meet during lunch or help each other with homework problems. I really like my friends there.
Do you get nervous before you have a dance competition? Any tips against it? 
Yes, I get very nervous before competitions. I just wanna do the best I can and not let my team down. I always try to give my best. My tips are the more nervous you are the more you will mess up things. You need to be calm and believe in yourself.
What's the biggest achievement until now? 
My biggest personal achievement was getting a solo and than the overall high score for that solo. It also includes making it on the Varsity dance team for our school. My biggest achievement with my team was winning the grand champions last year at a NRG competition.
Anything big planed in the future? 
Me and my team are going to go to a competition next January. It is the biggest competition of the year. I am very nervous but I know that we are going to do great.