Swimming in Circles
Mac Miller's final album is released with his posthumus studio album "Circles"
January 28, 2020
Recently passed American rapper, singer, song writer, and record producer Malcom James McCormick, know as Mac Miller, released his 6th and final album, Circles. This album was not expected by fans as it was announced by Miller's family  with an emotional message from his parents via social media a mere 9 days before its release. Miller had been well into the recording process for Circles before his passing in September of 2018 and the rest of prodcution was lovingly cared for by the album's producer, Jon Brion.
Circles was intended to be a companion album to his 5th studio album, Swimming. Swimming was a deep insight into his mind following his devestating break up with Ariana Grande and along with his mental state with events that had occured in his life and how he coped. With the core ideas in mind, Miller expands on his mental state and his view of his own life at the time on Circles. He expresses his thoughts both passively and directly through his lyrics. Both Circles and Swimming are similar in subject because they were meant to be companion albums to eachother. They were meant to be, "two different styles complementing each other, completing a circle" according to Brion. With the intended concept being "swimming in circles".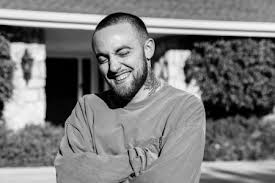 Additionally one of the biggest things this album has showed was a growth in Mac Miller both personally and stylistically. Although labeled a rapper, he does not rap at all on this album. This album is purely Mac Miller, no features or deviations to rapping, just him singing. The album's beats and melodies are all deceptively dreamy and make the listener feel quickly relaxed and really puts their head in the clouds. But his lyrics drastically clash with the light hearted nature and feeling of the beats as he delivers a mixture of his personal experiences in his life and even questions certain aspects of life in general. The lyrics are not insanely emotional, but they feel very grounded and help the listener understand his mind state. With his passing and the details of his cause of death, the listener can really grasp his messages as he talks about his own life somewhat loosely but never doesn't take it seriously.
Miller revealed a lot of his thoughts, feelings, and questions for life in his music, but was also a very low key and down to earth person. Circles embodies Miller's relaxed yet deep personality and shows the growth of his ever evolving style, technique, and voice. The melodic album is a great final album of a career cut short