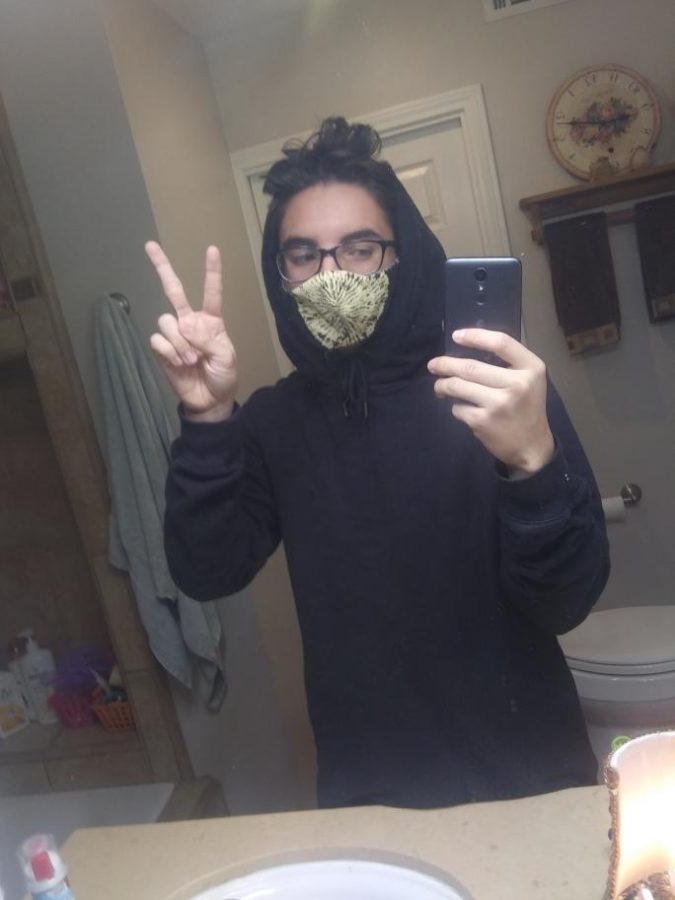 Come Together, and Keep the Hope
August 5, 2020
At the center of all the chaos, emotions have been running rampant throughout the community. This is a shock for everyone: kids, students, adults and elderly alike. Nothing has ever been experienced on this large of a scale in today's society, and to say we are underprepared is an understatement. COVID-19 has brought devastation, and it's requiring all of us to persevere through the hardships to bring us closer to the end.
One of the most notable developments in the epidemic is the cancelation of schools nationwide. Education was put onto brief halt as school districts everywhere have been doing everything they can, discussing ways to renovate remote learning during these tragic times. Classes have now been moved to online courses and lectures, where students are required to keep themselves informed about upcoming assignments and projects. However this requires that all students have a computer as well as internet access in their household, unfortunately, that is something not all students have. Solutions are being conducted as the schools plan to make all these limitations alleviated as education must remain a priority despite the ongoing sickness.
Among schools closing, many local businesses have as well, ridding workplaces of their employees and encouraging them to stay home. Only businesses deemed necessities by the government have permission to keep their doors open. Among these are public transportation, banks, gas stations, and most notably grocery stores. Towns and cities have become somewhat of "ghost towns", as once populated streets have grown bare, with at most a few cars making the dreaded venture to do errands. Being exposed to the public places a higher risk of contracting the virus, so it is important people stay protected while they do so. Counties are beginning to require proper protection of their citizens, such as facemasks and sanitization ointments to prevent the spread. These businesses are working as hard as they can to ensure everyone's needs are being met in order for everyone to stay as safe and healthy as possible. 
Finally, the medical field has been on the frontline of this war against the CoronaVirus.
These men and women are constantly putting themselves in harm's way in order to treat infected patients and help them recover from this disastrous disease. Limited resources and long shifts have proven to take a toll on the nurses and doctors, however, they are prevailing through, as they are the key to ending this epidemic. We can do our part as well to make their jobs easier. By everyone following the social distancing movement, it would contribute greatly to stop the spread of the virus. Facemasks are also important, as the virus is contracted through droplets of the carrier, possibly coming from the mouth, from talking, sneezing or coughing. Lastly, we can participate in providing the less fortunate, elderly, and children with the necessary supplies, as they are the ones who are at higher risk of infection. 
"
However long our situation will persist, no one knows, yet we must keep hope that through coming together, we will get through this."
— Jared Higgins
As for my experience, this virus has truly brought the best and the worst out of me. Most prominently, boredom, as the social person I was has been reduced to the limitations of my house. Anger as well as feelings of resentment towards the virus for causing such destruction and some of the things I valued highly being taken away from me. On top of all that, stress and depression have been a constant, as the worry and concern for the ending of this tragedy have troubled me, and fear of change and what the future holds. However, I am slowly but surely regaining my sanity as I relearn the qualities that make us family.
Staying true to my faith has proved to help me through these harsh times, as well as bonding with my family. After all, it's all we have for this next grueling season. Not only that, chatting and staying in touch with friends online has always put a smile on my face as it brings me joy knowing they are safe and doing well, and that I'm not alone in the feelings I'm experiencing. Finally, I've taken up a new hobby, learning how to make and mass producing my own facemasks, as it not only gives me something to do to keep my mind off things, it lets me spend time with my family and give back to my community to support the fight against COVID-19.