Goodbye Spring Sports.
Sadly COVID - 19 has led to the cancelation of sports and schools everywhere.
April 29, 2020
The early news of Coronavirus was obviously scary for people everywhere, but seeing things getting canceled made people even more nervous. Games, practice, and tournaments for spring season were still in session come March eleventh and athletes were glad. March thirteenth was when school was officially called off for about three weeks, and the athletes were all anxious as to what would come of their spring seasons. Sadly all spring sports were canceled for safety reasons.  "It was sad because I miss my friends and coaches" swimmer Killian Pressley added when he found out that spring sports were officially canceled. Pressley is only a freshman so he still has three more years to excel in his sports. The same can not be said for seniors however. 
Finding out that spring sports were canceled was heartbreaking for freshman, sophomores, and juniors but especially heartbreaking for seniors. "I'm sad that I did not get to put a full 4 years on swim and I'm very sad I didn't get to accomplish the goals I set for the season" senior and three year varsity swimmer Katelynn Howell, said when asked how she felt about her senior season ending much earlier than she expected. Seniors who were excited for their sports from swim to track, to boys tennis and golf were crushed by the news. Hearing this was so saddening for any senior who was wishing to go to CIF or even just excel in their sport. 
The good part of the cancelation was that it was only for safety measures. While it is still irritating and sad, most of the athletes still respect the call because they too want people to be safe. "I believe that sports being called off was the right call. For the safety of not only the competitors but for the parents and family as well. It's unfortunate and is messing around with everyone's [sports] seasons but we have to remember it's not just our school that's at a disadvantage, it's nationwide". Junior Robbie Harrington brilliantly said when he recounted how he felt towards the CDC calling off sports.
Not only are high school sports are canceled but most all professional sports are canceled as well. Father of two at San Dimas High School, Scott Pressley was asked how he felt towards the cancellation of professional sports everywhere "Certainly safety is the most important thing so I understand the need for it, but it is a little disruptive i'm not going to lie"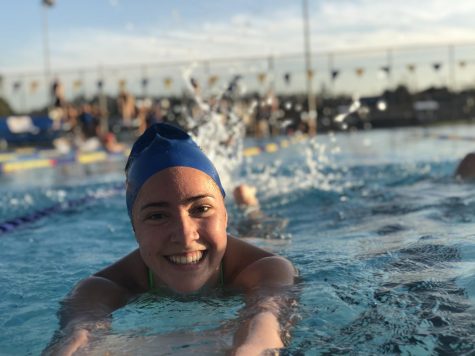 "

Certainly safety is the most important thing so I understand the need for it, but it is a little disruptive i'm not going to lie"

— Parent of two, Scott Pressley

".

Pressley also stated how sports was a "big void that needs to be filled". Not many people realize how important high school, minor league, and professional sports are to so many individuals all over. This world pandemic is changing things everywhere and while nothing is the same, all people can do it hope, help, and wait for things to get better. Pressley finally added with hopeful clarity, "I think America as a whole is missing the collective joy that surrounds live sports, but we can assume the smarter people in the world are going to figure out how to eradicate this virus and we can get back to our new normal".