Saints Favorite Neighborhood Spots
"Saints tell us what their favorite neighborhood spots are."
April 19, 2021
Neighborhoods are filled with cool places to visit, hang out at, and eat at. Saints have shared some of their favorite spots, let's take a look at them.
Freshman, Julian Espindola's favorite place is 7-11, he usually walks to the local one and likes to buy chips and snacks; he said, " I don't know how much I've spent there, probably enough for college tuition."
Senior, Moralheim Matta's favorite spot is Magic Tea, a boba place in La Verne, CA; they sell many types and have have so many different flavors to choose from. Matta said, "It's such a good quality, but not many go, it's like a hidden gem."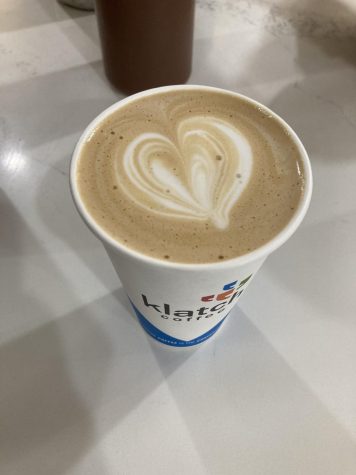 Sophomore, Saraluz Hager's favorite neighborhood spot is Klatch Coffee in San Dimas; she likes to buy their Cappuccino, the sandwiches (her favorites are The Go-To or The Show-Off), and the cinnamon twist. Another of her favorite spots is JPM Comics in Glendora, they sell books, comics, and collectibles.
Freshman, Noa Berry's favorite spot is Lucky Elephant Thai Cuisine in San Dimas; she likes to get the pineapple fried rice and the pad thai with pork. Berry said, "I haven't been in forever, but I really want to go soon."
Sophomore, Ceani Rodriguez loves to go to Merchant Park in San Dimas. Rodriguez likes to play sports with her friends like football and baseball.
Freshman Elsa Pignotti's favorite place is just around the street from her it is called Rail Side Cafe in downtown San Dimas, Pignotti said, " l do get the Turkey Panini when l go, it's very yummy."
Explore these Saints' favorite places, who knows it might be your new favorite too. From a boba shop to a place to hang out and play sports, neighborhoods are filled with memories waiting to happen.