Seniors Top Picks
"Seniors tell us their favorite class, club, or sport, they joined in high school."
June 2, 2021
This year's graduating class has had a handful of experiences when it comes to high school and the things it holds, like stressful classes, meetings, practices, and of course memories. Although school mostly consists of work that student dread doing, there are a few things that Saints look forward to. The Seniors share their favorite class, club, or sport they joined in high school that helped them get through it all.
Junior year Claire Waage joined Cu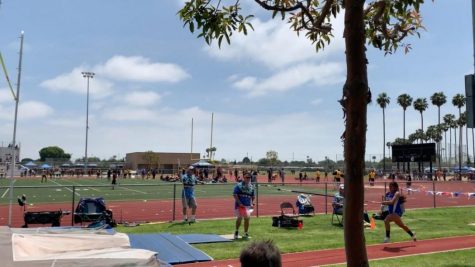 linary Arts, which is now her favorite class, she liked this class because she had a friend taking it as well and Mr. Brandler was "the coolest teacher ever". According to Waage making food and learning new skills was super fun.
Eris Gutierrez said her favorite sport that she joined was track and field. In track and field, she joined the pole vault team and she loved it.
Gutierrez said, "I don't think I have ever loved a sport more than I love pole vault/track and I have been in almost all sports growing up." After joining Freshman year, she did track for all four years of high school– it became her life and she never regretted it. Sophomore year she impressively got 1st place in all her track meets, 1st place at an invitational, 1st place in the district league, got to CIF prelims, and got to CIF finals. Although Junior year was cut short due to Covid, Senior year is going good and Gutierrez aspires to pursue pole vault in college.
As a Senior, Moralheim Matta took Single Survivor, this had to be her favorite because it was easy, but it taught her so much, like how to understand tax forms and how to sew. She recommends taking the class because although it was really easy, it has been the most helpful for her.
Sydney Haas' favorite sport she joined in high school was Cross Country, becau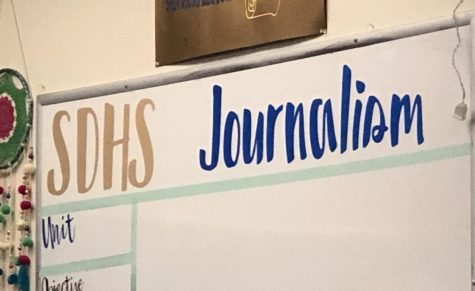 se of the family and friends that she got out of it and the bond they grew by going through the same challenge together. Haas said, "It's like a life lesson throughout because remember life is like a marathon." Her favorite race was the Apache invitational because she place 19th overall and the team placed 2nd.
Jasmine Browning said her favorite class was AP Computer Science Principles. Browning explained that it is a great course for people who are new to computer science and want to learn more. She enjoyed the challenge the class offered and that it allowed for her to push herself. "The love-hate relationship is what makes it a memorable class for me," said Browning.
Christopher Amarillas' favorite club was the Anime club. According to Amarillas, the club would watch anime in a classroom during lunch. Amarillas joined the club Sophomore year, and again in Junior year, but unfortunately, the club ended this year. His favorite class was journalism because he was able to sit and talk with everyone.