Hispanic Heritage Month
How students of San Dimas celebrate Hispanic Heritage Month
October 27, 2021
Starting on September 15th of every year, Hispanic Heritage month celebrates the many different cultures and customs of Hispanic ethnicities. It was created to represent the accomplishments of Hispanics and discuss the harmful stereotypes that are often attached to them.
For the Hispanic community, a big factor when it comes to culture is the relationship between familia. Many feel that they not only represent their culture but their family and how people perceive them. While some families may have multiple fiestas over the years to just be together and celebrate one another, others may have special get-togethers in which they all learn to cook and eat a traditional food to their culture to keep it alive and share it with those whom they care about.
Sophomore, Bianca Correa, shared how her family celebrates their Mexican culture and family in one. "Well, since my grandma and her grandma used to always make tamales before Christmas, what we do before it is make tamales together as a family and pass them out to family members, neighbors, and friends" Correa explained. 
"We make a batch of 20 each with different flavors like pork, chicken, cheese, and chili, and we have raisins too; it's like a Thanksgiving with the whole family coming together except it's before Christmas. When I learn how to make tamales, I want to pass it down to my kids and continue it in the family" Correa stated.  
Time is never promised with loved ones, so keeping the family together and having traditions can help strengthen bonds and know not only personal culture but family history.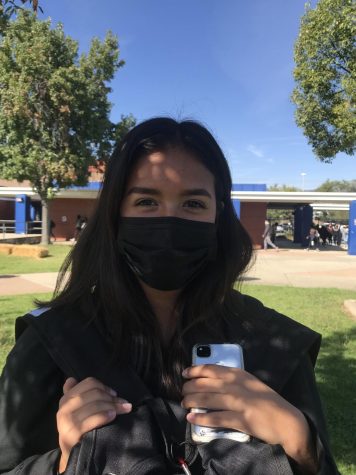 Sophomore, Izcalia Baldelomar, tells how she finds her Bolivian culture's traditional clothing beautiful and how she hopes more people learn about different cultures in general, "The clothing is very colorful and vibrant, I know that you have a lot of people in faldas which are usually what the woman would wear, the skirts would be filled with vibrant colors and have tiny hats as well with feathers, the traditional outfits are very life filled and pretty" Baldelomar explains.
She continues, "I think that everyone should just know where they come from and like show that a little more, they don't have to go like all out they can do whatever they want to do-nothings wrong with that but I would like to at least have different Hispanic cultures showed a little more because not many people know I'm Bolivian" Baldemore said. It would be good for the community as a whole to not only learn about their culture but to share it so more people of that ethnic group can be represented and known.
Adversely, Hispanics face harmful stereotypes in the US which induce oppression and racism. Those of this ethnic group that are raised hearing these stereotypes of their ethnicity make them underestimate themselves just as other people underestimate them. Senior, Adam Delgado, is determined to break some of these stereotypes by shining a light on why they are harmful.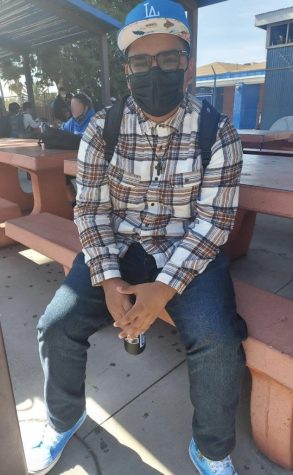 Delgado states, "At the end of the day all Hispanics aren't just people that come to America illegally or "drug lords", they're none of that y'know" [sic]? Delgado continues, "We're generally hard-working, honest people that come here to do good. I just wanna [sic] show people that a lot of us are people who are trying to change the world, we're not here to be a made-up stereotype. ." 
The Hispanic community has faced these stereotypes for years, especially the older generations who came to America to have a better life; it's shown that they aren't these harmful stereotypes but determined people who have made impactful changes and will continue to make them. 
Overall, Hispanic heritage month is a time to look at the changes and big influences that this ethnic community has created and help them out to prove harmful stereotypes wrong. Their culture is rich and beautiful, it's important to learn the differences between ethnicities and what brings them to life. Even though Hispanic Heritage Month ends October 15th, throughout the year there should always be support and appreciation of Hispanics and their culture.