Sending Love Back in Time
SDHS staff and alum reflect on their HS flings
March 3, 2022
Valentine's Day is nearing, and San Dimas is starting to prepare. Teachers are reflecting on their past relationships, and students are celebrating their newly found love. Although what seemed forever ago, teachers were once high school students too, so taking a step back into the past, who did San Dimas teachers date back in high school?
Teachers are some of the wisest people on campus when it comes to relationships. Since they're much older than us, they've already experienced the high school drama and their first love. Not every relationship lasts after high school though. College is a big setback for any relationship that wants to continue even beyond high school. Mrs. Carson, one of the math teachers here at San Dimas, dated a guy who was a year older than her. When reminiscing on her past flings she states that things just fizzled out. "It just didn't work out, you know?" says math teacher, Mrs. Carson, "he graduated and I was still in high school, but we just decided to end it."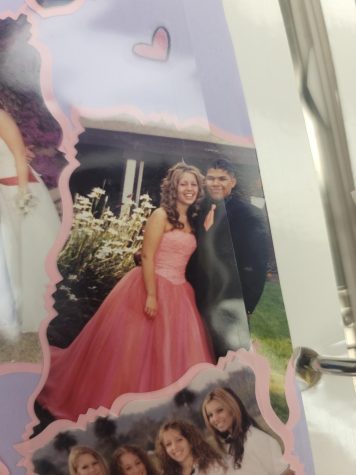 Even though her relationship went smoothly for the years she dated him, the relationship just didn't work out. That being said, it's obvious that not every relationship ends well, especially in high school. Unfortunately, some mishaps happen during the relationship, which might include infidelity. Mr. Feola, San Dimas High School history teacher, experienced a bad turn in his high school relationship.
"My girlfriend at the time cheated on me." history teacher, Mr. Feola says, "she's actually married to the guy she cheated me with, believe it or not."
Although not every relationship ends the way you expect it to, take Mr. Feola for example, you can always learn from your mistakes.